I've been fortunate enough to have visited the Maldives numerous times for both work and pleasure and I have to say I think Huvafen Fushi is perhaps the most beautiful island I've visited so far. With fabulous stretches of pure white sand, crystal clear turquoise waters and lush tropical gardens, it really is paradise and just perfect for special occasions such as a wedding, honeymoon or anniversary. We stayed in a beautiful 3 bedroom villa called The Cube which houses its own entertainment area, luxury kitchen, private pool and stunning beachfront location. It was gorgeous! As was pretty much everything else at the resort. The incredible infinity pool with its far reaching views of the Indian Ocean was the perfect place for letting your cares slip away, especially on an evening when it became a reflection of the beautiful Maldivian night sky, lit by underwater stars.
The food was stunning, ranging from tasty vegan treats at the overwater restaurant RAW to the impressive evening buffet at Celsius which catered to all tastes, even having its own sushi bar and lobster station.
One of my highlights of the trip was a visit to The Lime spa, something that can not be missed if you're visiting the island. Set beneath the ocean, it was the Maldives first underwater spa and looks out over the beautiful coral reef that supports the island. Whilst having a variety of different treatments including the aptly named 'pulp friction' (an exfoliation treatment that uses the pulp of coconuts grown on the island) you can watch a plethora of sea life including clown fish, Jack fish and sea amole, It's truly mesmerising and so relaxing.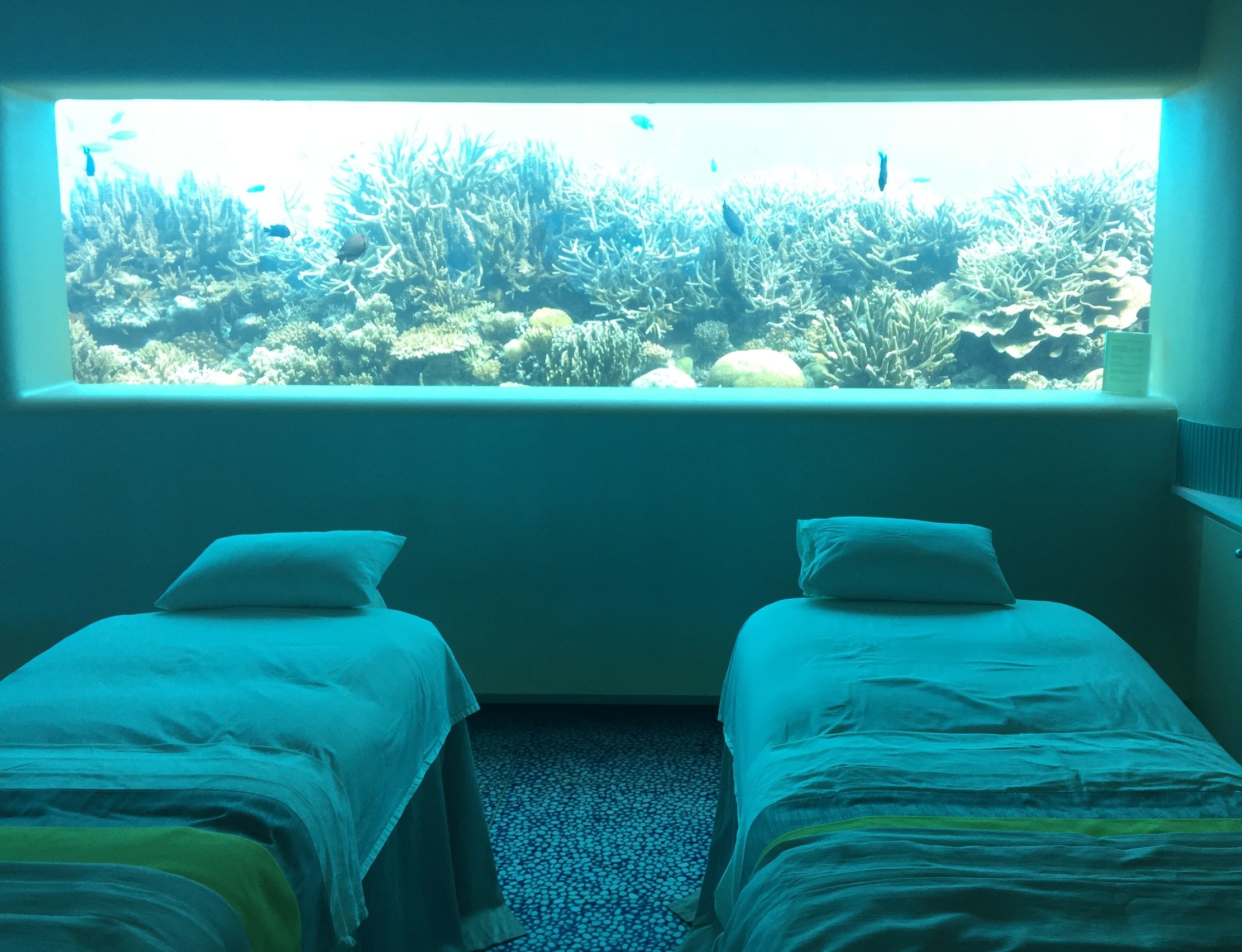 Whilst on the island we were also treated to an intimate concert by Grammy award winning songstress Joss Stone who was performing at the resort as part of her Water for the Soul world tour. It was a fantastic night and actually quite surreal as just over a hundred of us were treated to classics such as 'Fell in love with a boy' out in the middle of the Indian Ocean. It was also the perfect finale to our trip as I completely fell in love with the island and hope to return at some point in the future to continue my island adventure there.